WITCHTIPS & HOROSCOPES 5/5-5/11
See what's in the stars for you!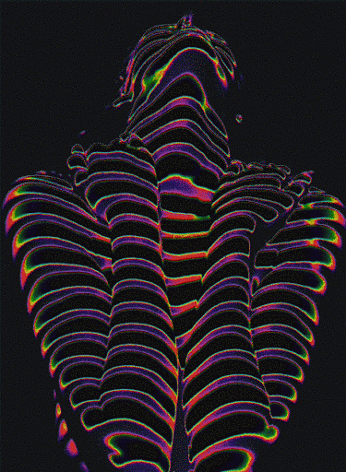 Astrology by
This week is tender and calm, which will be the emotional break we need. Venus, who's in Taurus, gets a powerful push from Pluto, who's in Capricorn, on May 6th to assert needs in relationships. Two days later, Venus squares off with Jupiter, who's in Aquarius, expanding our hearts. Venus enters Gemini later in the day, on the 8th, starting a new romantic journey based on friendship and communication. Mercury aligns with the North Node of Destiny in Gemini on May 10th, allowing us to take action and make fated contacts. The New Moon in Taurus on May 11th starts an artistic journey, which gets a push from Mars, who's in Cancer, and Uranus, who's in Taurus, towards the evening.
Aries 
Speaking from the heart can make you feel better, but it can also create conflict with others (depending on what you are saying). Take a beat and set an intention to express yourself clearly. Then, you can avoid arguments and drama. You will be able to proceed with kinder sentiments.
Taurus 
Be brave and daring this week. Don't be afraid to take risks and to live outside your comfort zone. The moment you allow yourself to start taking risks, the more likely you are to achieve success in all matters. Believe in yourself and all that you do to attain greatness.
Gemini 
Lately, you haven't been putting your needs first. This week serves as a reminder to decompress and relax. Give yourself TLC and self-love to deal with the cosmic energies. Taking care of yourself is important. Don't forget about yourself. After all, you're totally worth the extra love (especially from yourself).
Cancer 
It's time for you to run, not crawl towards attaining your dreams. If you want it, then you can make it a reality. Don't give up on yourself or allow negativity to stand in your way. As long as you are willing to make the effort, you can achieve anything.
Leo 
You've been taking a more passive approach to matters, which juxtaposes with your ferocious personality. Rather than not asserting yourself, find a middle ground in expressing yourself that works for you. This will ensure that you're not allowing others to walk all over you, but are being strong and direct.
Virgo 
You know what you want and how you want to get your ear when it comes to life, thanks to the power of your finely tuned analytical skills. Now, you will use your mind to assess and plan the future. Use broad strokes to get the energy moving and flowing.
Libra 
The road to prosperity takes time. If you put the focus of your energy in attaining control over the direction of your career, you'll be able to reach great heights. Abundance will follow if you ease up on thinking about it. Ebb and flow towards cultivating professional and monetary wealth.
Scorpio 
If you're unsure about how to move a relationship forward at the moment, this week will serve as your romantic wake up call. You'll begin to assess your relationship in an effort to see how it can evolve into something that can last the test of time and defining terms.


Sagittarius 
Setting boundaries in relationships is hard, but more so for you than others. Make sure that you are ready to have limits and structure in how you relate to others. That way, you don't have to change your behaviors over and over again. Therefore, you can be yourself without remorse.
Capricorn 
Love makes the world go round and we all want to connect with others. The caveat is that you are forcing relationships to work that aren't. Stop giving attention to people who are not worth your time and to those who absolutely care about you. Then, you will find happiness.
Aquarius 
You have a lot of energy this week, all of which is stemming from your new positive attitude. Before committing to one way of thinking, allow yourself to discuss and embrace the innermost unique views that you have. This will give you a broader perspective to attain your innermost goals.
Pisces 
Finding a passion project that excites you will take some work, but it will help you decompress and escape mundane activities. Plus, this will encourage you to lean into your artistic sentiments and take on a few other creative projects. You'll find reprieve from keeping busy with activities you enjoy.
Source : The Hoodwitch
More